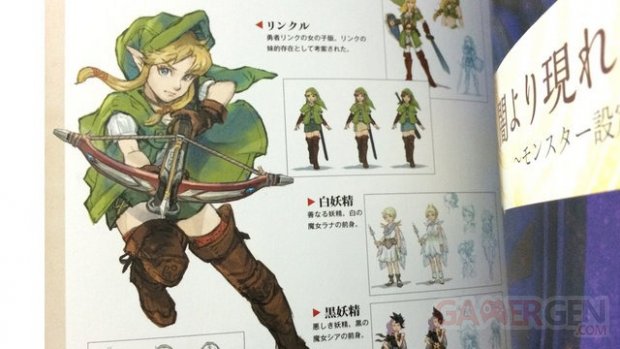 Did you Know?
The Japanese release of Hyrule Warriors included an art book, which was filled with concept art of characters, costumes and weapons. What seemed to cause the biggest stir in the fan community, was the artwork of a cancelled character called "Linkle".
Link and Linkle look very alike with the same hair color and eye shape, as well as similar clothing. It's not surprising that fans started coming up with theories of her being a female version of Link.
Read more about it here!
www.zeldauniverse.net/2014/09/…